The Republican Party's Delusional Attachment to
Trump Sets the Stage for the Acceleration
of Neoliberal Proto-Fascism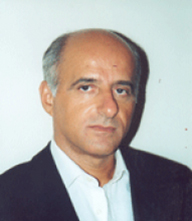 The strategic objective of the Republican Party is not simply to engage in obstructionism, but to continue dividing the nation and radicalizing the American public against the democratic system.
Liz Cheney's removal from House GOP leadership over her rejection of Trump's election lies and Republican senators' blocking of a bipartisan proposal to create an independent panel that would investigate the Capitol siege reveal in stark terms at least two things: (a) that Republicans have built a cult of personality around Trump, and (b) that they are now at the mercy of the proto-fascist mob that their Dear Leader energized and nurtured during his four-year tenure in the White House.
Either way, the fact of the matter is that, for purposes of political expediency, the GOP has opted to become a dark political force, relying almost entirely on lies and deception—while at the same time waging a coordinated onslaught on voting rights—as its governing techniques. As such, it represents a real threat to the stability of the republic.