Defend the right to self-determination in Catalonia!
Statement of the Fourth International
Friday 22 September 2017, by Fourth International Bureau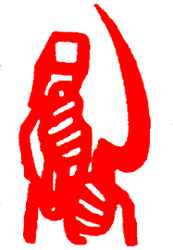 On 20 September 2017, the Civil Guard and the Spanish National Police arrested 14 senior officials of the Generalitat (the Catalan government) and carried out 40 searches of public buildings and private homes. A police operation then seized propaganda material of the CUP (Candidatura de Unidad Popular, the main party of the pro-independence left) and, without any legal authorisation, surrounded its headquarters for the whole day, for no reason other than provocation. Following the prosecution of more than 700 Catalan mayors who support the referendum on October 1st and after repeated complaints against the Bureau of the Catalan Parliament, these actions represent a qualitative leap in the escalation of repression by the Spanish state institutions against the referendum on self-determination.
Escalating repression and intervention of the Generalitat
Further to this the Spanish Ministry of Finance's decision to take administrative control of the Generalitat's accounts de facto amounts to the cancellation of autonomy, after long years of control of public finances by the Generalitat. This under the pretext of ensuring the implementation of austerity policies, although in practice the Madrid government has been seeking to progressively drown autonomy. In addition, Minister Montoro's measure puts many budget items at risk (starting with the basic insertion income recently approved by the Parliament, aimed at alleviating extreme poverty and social exclusion) and generates uncertainty among civil servants and public employees about their next pay packets.