OCTOBER 1917-2017 (Part 2)

From a decolonial Communism to the democracy of the Commons:
The 'Soviet century' – in the turmoil of the 'permanent revolution'
By Catherine Samary
3- From the Cuban 'great debate' to a self-managed system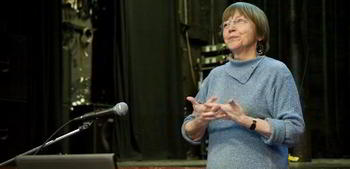 Soviet planning suffered from a slowing up of growth, the damage of bureaucratism both on the quality of the products and their cost, internal pressures (popular and coming from the apparatus) in favour of the consumption of Western products, and of the need to improve the possibilities of exports to countries with strong currencies to buy their products. It was under these pressures that the debate on reforming planning took place: it was initiated in the first half of the 1960s from inside an apparatus which, in the USSR, had put an end to the 'chaos' of Khrushchev's thaw and had assumed Soviet intervention against the Hungarian workers' councils. That is to say, that in a dominant fashion, the reformist economists discussing 'economic laws' and productivity, avoided any issues of democratisation and workers' self-management – except in Yugoslavia and inside the Czech CP, the self-management wing linked to Jaroslav Sabata.