I AM A CATALAN - OMNIUM CULTURAL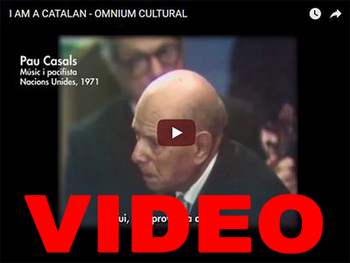 Freedom, democracy and respect for human rights.
These are Europe's founding values. Values that were achieved at great cost. Values that are under attack right now. Catalonia has always been at the forefront of Europe's values. Our country has always cared about social rights.
That's why we have gladly created an open-minded society compound by people from all over the world. We were pioneers in the fight for women's rights and in the creation of the most advanced public schools. We demonstrate en masse against wars. We are Europe. We are Europe's values. We believe in Europe's future.
Help Catalonia, Share This Video